Trail running is an exciting and rewarding sport that allows you to explore the great outdoors while keeping fit. However, knowing what to wear for trail running can be a daunting task, especially for beginners. The right clothing and gear can make all the difference in ensuring a comfortable and enjoyable experience on the trails. In this guide, we'll provide you with an in-depth look at the essential trail running gear you'll need, what to wear for different weather conditions, and how to choose the right trail running accessories for your needs.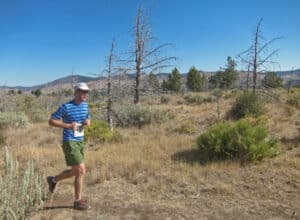 What to Wear for Trail Running – The Essentials
Trail Running Shoes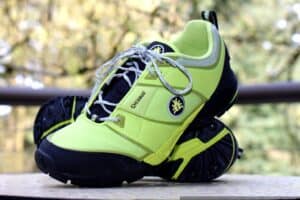 Arguably one of the most crucial pieces of trail running gear, trail running shoes provide the necessary support and grip for tackling a variety of trail environments. When selecting trail shoes, look for ones that offer enough cushioning and stability for your specific running style and the type of terrain you'll be encountering. Also, consider features such as waterproofing, breathability, and a secure fit to protect your feet from the elements.
Running Socks
A good pair of running socks is essential for preventing blisters and keeping your feet comfortable throughout your trail runs. Opt for moisture-wicking, breathable socks that help keep your feet dry and cool, and choose a thickness that complements your running shoes and weather conditions.
Trail Running Clothes
When it comes to trail running clothes, the key is to choose lightweight, breathable, and sweat-wicking fabrics that help regulate your body temperature. Here are some clothing items to consider based on hot and cold weather conditions:
Hot Weather Gear
– Running Shorts: Lightweight running shorts provide unrestricted movement and breathability in hot weather. Look for ones with a zip-up pocket to store your keys or other small essentials.
– Technical Running Cap: A breathable technical running cap helps keep the sun off your face and wick away sweat, while not adding too much extra heat.
– Trail Running Shirt: A sweat-wicking, quick-drying trail running shirt can keep you cool and comfortable in hot conditions. Opt for one with built-in sun protection for added safety.
Cold Weather Gear
– Running Tights or Leggings: Running tights or leggings provide extra warmth on cold weather runs. Choose a pair made of robust technical fabric that wicks moisture away from your skin, and consider adding a thermal or compression running tights layer underneath for extreme cold.
– Waterproof Jacket: A lightweight, waterproof jacket provides a protective layer against the elements and helps to retain body heat. Make sure it's also breathable to avoid getting too sweaty.
– Gloves and Hat: Prevent heat loss in colder weather with a pair of running gloves and a warm, moisture-wicking hat. For extreme cold, consider adding a face mask or neck gaiter for added protection.
Trail Running Accessories
To enhance your trail running experience, consider investing in some trail running accessories. Items such as a hydration pack, GPS watch, headlamp, and gaiters can make your trail runs more enjoyable, while also helping you stay safe and prepared during your adventures.
How to Dress for Specific Trail Running Scenarios:
Mountain Races or Long Grueling Climbs
For mountain races, or trails with long, grueling climbs, you'll need to be prepared for varying weather conditions and changes in elevation. Layer your clothing to easily adjust your body temperature and have a waterproof jacket and extra layers in your running pack for emergency situations.
Technical Trails
For technical trails, prioritize protection and grip. Wear trail running shoes with an aggressive tread, and consider using gaiters to keep debris out of your shoes. Wearing a long sleeve trail running shirt and lightweight gloves can also provide added protection against scrapes and scratches from branches or rocks.
Many Trail Races
If you're participating in many trail races, consider investing in high-quality running apparel from trusted brands like North Face or Salomon. This may include moisture-wicking running shirts or shorts, compression running tights, and durable trail shoes. Proper nutrition and hydration gear, such as a hydration pack or handheld water bottle, can also help keep you fueled and hydrated during the race.
Braving Extreme Weather Conditions
Trail running in extreme weather conditions, such as extreme heat, cold, or rain, requires specialized gear to ensure you stay comfortable and safe. For example, wear waterproof and insulated clothing in rain or cold and opt for moisture-wicking, breathable materials, and sun protection for extreme heat.
Final Thoughts
Knowing what to wear for trail running can be somewhat overwhelming, but with the right gear and clothing, you can confidently tackle any trail or weather condition. Focus on selecting trail running shoes, clothes, and accessories that prioritize comfort, protection, and temperature regulation for the best trail running experience possible. And always remember to consult local experts or other trail runners for advice on specific trail environments, such as the trails around Salt Lake City or the mountain races in the Rockies. With the right gear and preparation, the world of trail running awaits!