Trail running on a budget can be an exhilarating and fulfilling experience. Whether you're a seasoned trail runner or just starting out, it's essential to find the right trail running shoes that won't break the bank. In this article, we will explore various money-saving tips for finding affordable, yet high-quality trail running shoes. So, lace up your budget trail running shoes and get ready to hit the trails!
Choosing the Best Budget Trail Running Shoes
When it comes to trail running on a budget, one of the most significant investments you'll make is in a pair of best trail running shoes. These shoes are specifically designed to handle the rugged and uneven terrain that comes with trail running. Here are some key factors to consider when looking for the best affordable trail running shoes:
1. Trail-specific features: Look for cheap running shoes but are tailored for trail running. They should have a sturdy outsole rubber with a tread pattern that offers great traction on various surfaces. This will ensure that you have a secure grip even on slippery or technical trails.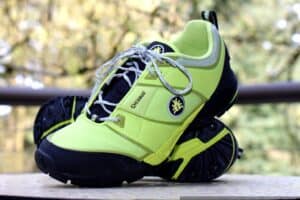 2. Lightweight and breathable upper: A lightweight shoe with a breathable upper will keep your feet cool and dry during your runs. Look for shoes with a mesh upper that allows for proper ventilation, preventing your feet from getting sweaty and uncomfortable.
3. Roomy toe box: Many trail runners prefer shoes with a wide toe box to provide extra room for toe splay. This is especially important for long-distance runs or when running on technical terrain, as it reduces the risk of blisters and discomfort.
4. Versatility: Consider shoes that can handle different types of terrain. Some budget trail running shoes can also be used as road-to-trail shoes, allowing you to transition seamlessly between road and trail running without needing separate shoes for each.
5. Affordable price: Of course, the most crucial factor when trail running on a budget is finding affordable cheap trail shoe that don't compromise on quality or performance. Look for brands that offer budget-friendly options without compromising on the essential features you need.
Trail Running on a Budget: Money-saving Tips
Now that you know what to look for in the best budget trail running shoes, let's explore some money-saving tips to help you find the perfect pair without breaking the bank:
1. Shop during sales and clearance events: Keep an eye out for sales and clearance events, both online and in physical stores. Many popular brands offer discounts during certain times of the year, allowing you to snag a pair of trail running shoes at a fraction of the original price.
2. Consider last season's models: As new models are released, previous season's shoes often go on sale. Don't shy away from purchasing last season's shoes, as they will still provide the same performance and quality at a lower price point.
3. Shop online: Online retailers often have better deals and discounts compared to physical stores. Take advantage of online shopping platforms to compare prices and find the best affordable running shoes that fit your budget.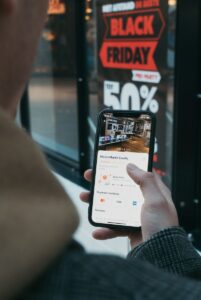 4. Look for budget-friendly brands: While well-known brands may come with a higher price tag, there are many lesser-known brands that offer affordable trail running shoes without compromising on quality. Do some research and read reviews to find these hidden gems.
5. Buy slightly larger sizes: If you're on a tight budget, consider buying a half size or full size larger than your usual size. This way, you can take advantage of discounted shoes that may not be available in your exact size. Just make sure to try them on and ensure they provide a comfortable fit before hitting the trails.
6. Take care of your shoes: Proper maintenance and care can significantly extend the lifespan of your trail running shoes. Clean them regularly, dry them thoroughly after each run, and store them in a cool, dry place. This will prevent premature wear and tear, allowing you to get the most out of your budget shoe investment.
Trail running on a budget doesn't mean you have to compromise on quality or performance. By following these money-saving tips, you can find the best affordable trail running shoes that meet your needs and keep you comfortable and protected on the trails. Remember to prioritize trail-specific features, look for budget-friendly brands, and take advantage of sales and discounts. So, put on your cheap trail running shoes and embark on your trail running adventures without worrying about your budget!